Our History
All ideas begin with an objective. An objective always has a commitment to the future. It is with a commitment to the quest for excellence in the field of education that the renowned Paras Education Trust decided to act and sponsor the SDJ International School. At the helm is the dynamic leadership of Mr. Kailash Jain, Chairman of Paras Education Trust whose belief is that education should ensure for the country's youth a harmonious development of their personality. To achieve this, all round training should be provided for a responsive and responsible citizen, for character development and for an attitude of Service before Self. Logo Of SDJ International It is not sheer acquisition of knowledge which leads us towards the endorsement to being educated. Education is a very wide horizon itself, which covers all the integral spheres of life-personality development, self grooming, mental growth towards innovations, responsive awareness towards fellowship and strength to develop rationalism in all the aspects, towards the achievements in the inner and outer life. Thereby the aim of SDJ International School, stands as "Excellence in Education" guiding the students rightly towards the qualitative zone of education and excelling with it. SDJ International School the first of its kind in Palsana city, is an English Medium co-educational school run on public school lines managed by Paras Education Trust, Surat.The school caters to the mental, physical, emotional and moral growth of the child through varied programmes, designed academically and keeping in the mind the curricular and co-curricular activities towards the overall development.
About Our School
SDJ International school is modeled to produce future citizens of the country and the world, based on holistic education. It is growing in leaps and bounds and is carving for itself. The school, housed in a three and four story latest modern designed building consisting of more than hundred classrooms has an attractive infrastructure which can cater to alarge number of students through its innovative and constructive programmes including a wide range of co-curricular activities. The school imparts quality education laying special emphasis on Indian Culture, Moral and Value Education. The school has proficient and well qualified staff, three well equipped, spacious and well ventilated labs. a well stocked Library, a well equipped Computer Lab. An Activity/Sports Room , Music room and Dance Room. It provides transport facility as well as web portal and SMS facility.A huge play field for Football, Volleyball, Throw ball and Kho-Kho. It has a decent sized Swimming pool for beginners and learners which provides an excellent opportunity for the all round growth of a child's personality.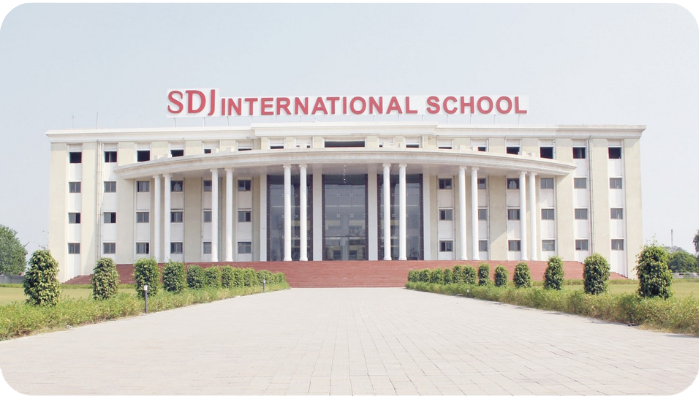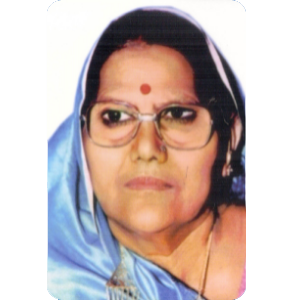 Late Smt. Sharbati Devi
Late Smt. Sharbati Devi is fondly remembered and missed by all and sundry, because of her humanism and pious nature. Her children have always been her reflection whether in their administration, business or human values.
This speaks volumes about her devotion, moral values and dedication in bringing up the family. She gave dynamic vision to her son Late Shri Devraj Ji Jain who envisaged imparting intellectual wisdom to society.
Late Shri Devraj Ji Jain
Late Shri Devraj Ji Jain, Founder Chairman, Paras Education Trust, was the spirit of the Paras Family. Besides being simple, he was a man of great strength and character. His inner strength and X-ray vision made him an epitome of modern education and a successful industrialist. With his ideology of simple living and high thinking, he reached the acme. He was bestowed with 'Rajiv Gandhi Award' for his outstanding service to the nation.
The light has gone out of our lives and there is darkness everywhere. But the light that shone is the Paras Fraternity was no ordinary light, it illuminated this glorious institution by his vision and will stand out for ever and ever. Though Shri Devraj Ji Jain is physically no more with us, but his spirit will always be with us, guiding us to augment the values and principles he laid down. Shri Devraj Ji, was a pillar of strength and the backbone of his family, who had shown the right path to treat on. His fond memories will always be cherished.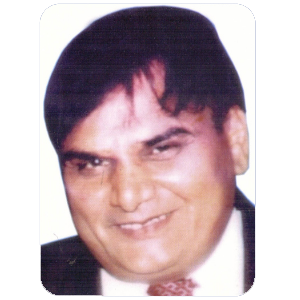 Acharya Shri Mahashraman Ji
Acharya Shri Mahashraman Ji is the Eleventh Acharya of Terapanth Dharma Sanghta. His external and internal personality overflows with dignity and attraction.
Bereft of worldly desires, unattached, unperturbed, humble and loyal, full of spark, soft-spoken, generous and open minded are just some of the words that can be used to describe his inner self. His personality is an integration of his illuminating and forgiving, soul, spirituality, leadership, principle and pragmatic collaboration. Demeanor and full of love, he attracts everyone instantly. His work and action reflects the ocean of his Knowledge, intellectual wisdom, atomic perception and far-reaching insight.
Despite being an Acharya of a religious order, his views are liberal and secular. He has a firm conviction to promote non violence, moral values and principles, He derives satisfaction and a sense of accomplishment only from diligent work.
Message From The Chairman
I believe in excellence in every walk of life I really feel thrilled when I see children excelling in studies, activities, etiquettes and also in their thoughts and views. With these things in my mind, I started contemplating of setting up an institution which would impart knowledge in every sphere of life in the best possible way for the students. Thus, the school was started with the sole objective of assisting students, to unfold their talents and help them to grow to the highest level. This is being achieved through innovative ways of teaching along with a variety of co-curricular activities. In this task of educating children, the parents too have an important role to play. Children tend to emulate their parents and subconsciously imbibe their behaviour and attitude. It is rightly said, "Action speak louder than words", which implies that actions have a more powerful impact on tender developing minds than mere words. Any sort of disparity in our actions and words must be carefully avoided as it will lead to stress and imbalance in the child's personality. There is no second opinion that education makes a person fit not only for a living, but for life itself. It should not only help one to earn his livelihood, but should also help one, to develop a balanced personality, which is the secret of success in life. The secret of feeling alive and not just living, lies, in the utmost up-bringing and attaining excellence in education.
- KAILASH JAIN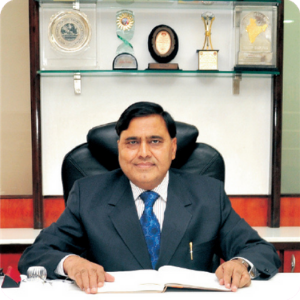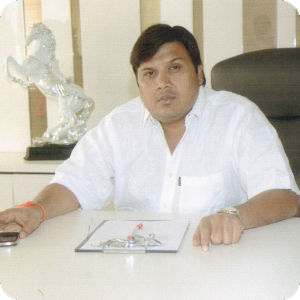 Voice of Vice Chairman
We, at SDJ International School, strive hard to realize the goals and aims of a sound educational philosophy of converting our children into self actualized human adults, who, while realizing their potential to the fullest, become responsive to the needs of their fellow citizens, and develop with a free, scientific and democratic outlook in life, have a craving for independent self learning from their own experiences as well as from the experience of the human race and learn to live and adjust even with those who may ideologically differ with them.
We infuse a feeling of patriotism to make our students proud Indian citizens. Students are expected to meet the expectations and aspirations as reflected in our school motto "Character, Commitment & Conviction".
- ASHOK JAIN
The Executive Trustee Believes
It's a proud moment for the Paras Education Trust who after setting very high standards in education in the CBSE schools has ventured out to cater to parents who want their wards to study in Gujarat Board English Medium School by starting SDJ International School which commenced its academic session in June 2016. I wish the new CBSE school at Palsana, the very best in its mission to impart quality education.
- RAHUL JAIN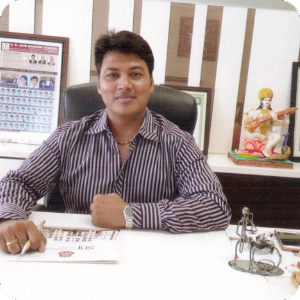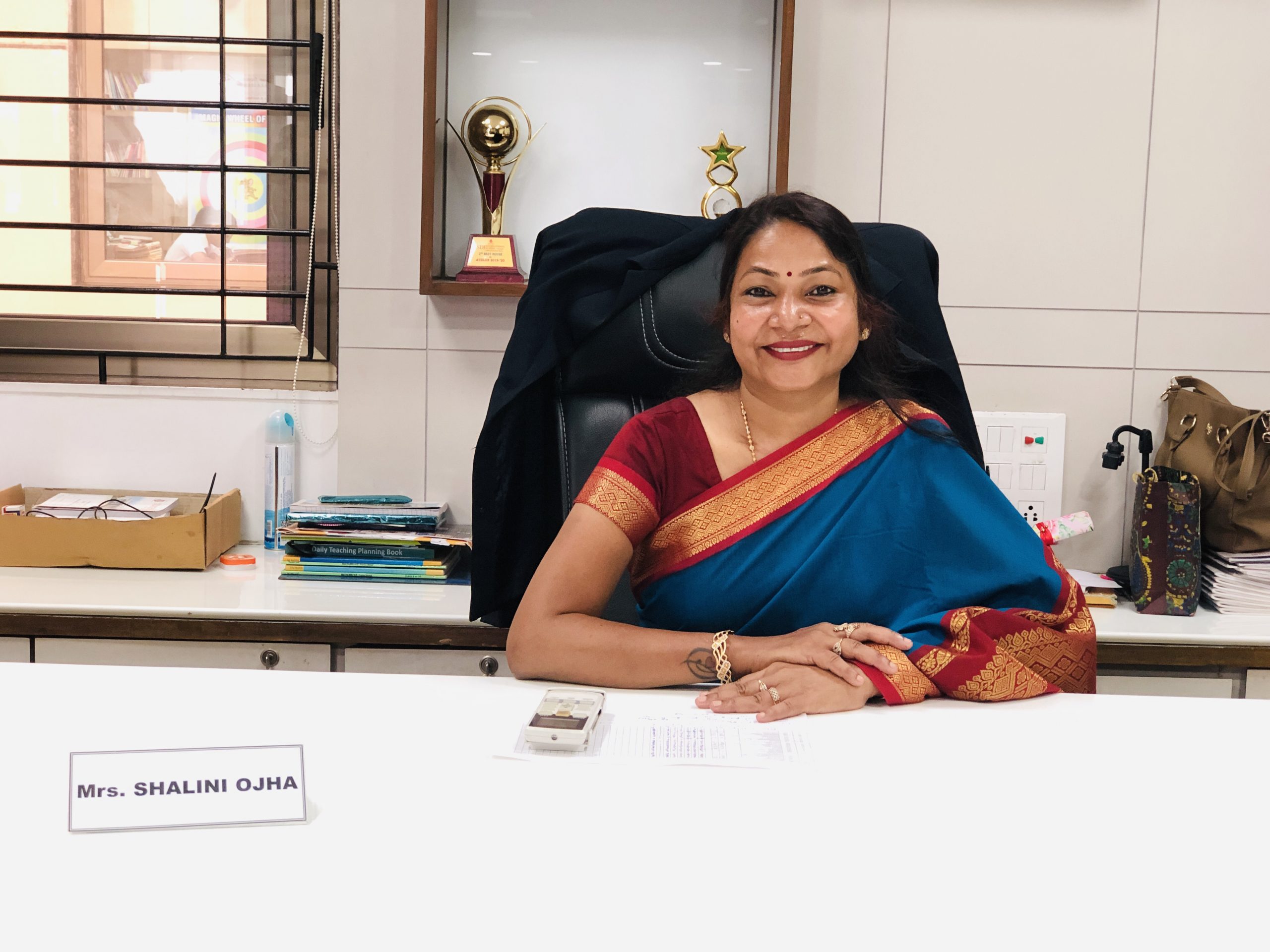 From The Principal's Desk
"We are what we repeatedly do; excellence, then,
is not an act but a habit." - Aristotle
My Very Dear Students
I would like to share the crux of life with you and pray that the Almighty God be with you when you exhibit these traits that He wishes all of us to believe and follow, in order to be a good human. The traits that I speak of, are very simple to follow viz. doing good to all without having any reason, venerating our elders and seeking their blessings, always being humble no matter how high we soar in life, never being a part of any injustice being done to anyone in life, being truthful and honest no matter what we may have to sacrifice and lastly being thankful for each and everything and every moment that God has given us, in the form of a gift, called life!
What you make of your life is up to you. You have all the tools and resources you need, what you do with them is up to you. The choice is yours. My best wishes to you all always !
GOD BLESS!!
I would want all my students to read, visualise, feel and imbibe in them the following:
I CAN LEAD - because I am hopeful, can initiate and explore opportunities
I AM WISE - because I know what I don't know
TAM FEARLESS – because I can look challenges in the eye
TAM STRONG - because I am aware and am working on my weakness.
TAM BEAUTIFUL – because I have recognised and accepted my flaws
I CAN LAUGH – because I have known the joy and contentment of sharing
I CAN LOVE – because hatred earns only enemies
I CAN EMPATHISE - because I believe in being human!!
Futuristically Yours,
- SHALINI OJHA
(Principal)