Our Credo
Roots of Humility - Wings of Confidence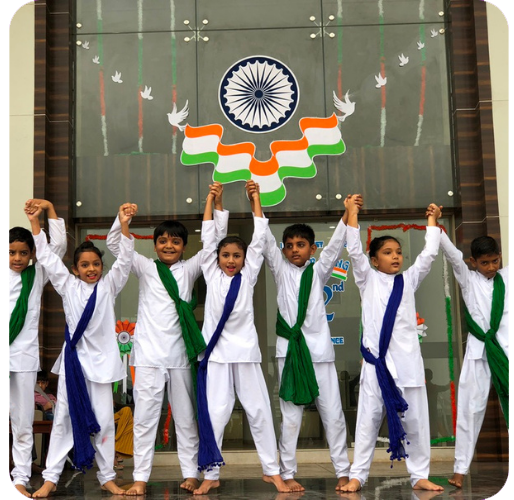 Vision
To emerge as successful leaders by being honest, productive and result oriented.

To teach self-discipline.

To infuse the conviction that learning is a lifelong process.

To enable the students to take up challenges and meet them successfully.

To make the students believe that initiative taken even by a single individual can change the socioeconomic scenario of the Nation for its betterment.
Mission
To inculcate positive attitude.

To uphold creative talent and enhance presence of mind.

To inculcate interest in Indian heritage and culture.

To impart quality education and pursue excellence in all fields of life.

To enlarge the mental horizon and broaden the out look of students through training in co-operation, consideration, team-spirit and service.

To ensure physical, mental and moral growth of the students and create in them a zest for learning.

To propagate patriotic, social and ethical values in them so as to make them responsible citizens.

To arouse their aesthetic sense and inculcate habits of personal as well as social hygiene for a happy and healthy life.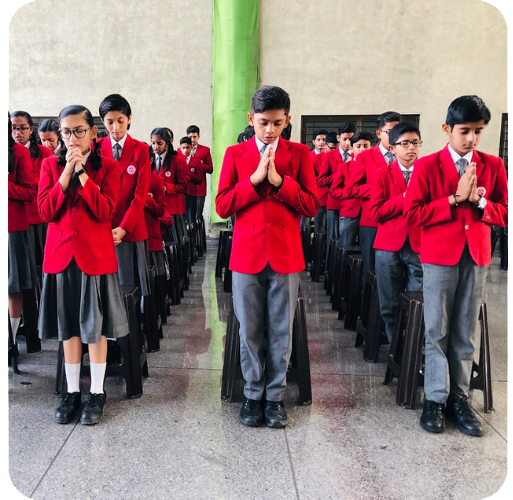 To assist them to enjoy their leisure through healthy recreational activities, hobbies as well as basic reading habits for an improvised life style.

To channelise youthful energies towards creativity and self realization of their true potential.

To inculcate important traits like honesty, integrity, respect for truth and justice, a sense of discipline and due regards for law and order.

To train them to be considerate and worthy citizens by practicing and the principle of, "Service before Self."

To lay maximum emphasis on self-respect, self-discipline and dignity.

To make emotionally, socially balanced, well adjusted, dignified individuals, who will contribute towards making this world a serene, peaceful and harmonious place to live in.
2022-2023
"YEAR OF ASPIRATION AND ENCOURAGEMENT"
"Life is an aspiration. Its mission is to strive after perfection, which is self-realization."
The COVID-19 pandemic has caused abrupt and profound changes in the field of education. It led to a shift from in-person interactive school curriculum to an abbreviated digital platform-based learning. We are blessed that all the parents, students and teachers had beautifully adapted themselves according to the circumstances with the help of modern technology and internet. In spite of all this efforts we can't deny that disruptions to education systems over the past couple of years have already driven substantial losses and inequalities in learning. The, school closures have also imperilled children's overall well being and development, not just their learning. Students will need tailored and sustained support to help them readjust and catch-up after the pandemic. The time to act is now for the future of entire generation.
Our Aim : To enable all children to return to school and to a supportive learning environment, which also addresses their health and psychosocial well-being and other needs.
Our Priorities :
1.All children and youth are back in school and receive the tailored services needed to meet their learning, health, psychosocial wellbeing, and other needs.
2.All children receive support to catch up on lost learning.
3.All teachers are prepared and supported to address learning losses among their students and to incorporate digital technology into their teaching.
4.Encouragement for all to achieve their educational aspirations.
"Encouragement is the root of a brilliant success tree…"
Talent is the salient feature of an individual which makes him/her to be the outstanding person of his/her field. We find so many youngsters who are having various talents and need a sound encouragement to prove their talents or achieve their goals. Encouragement is the essential thing which enables a man to prove what he/she is. We are firmly pledged to encourage our students and mould the talented youth to prove their mettle and brings laurels to the country. So it is the first and foremost duty of everybody to encourage the talented students.
Once again we are ready to grow with motto- 'Roots of Humility – Wings of Confidence' empowering with Encouragement.