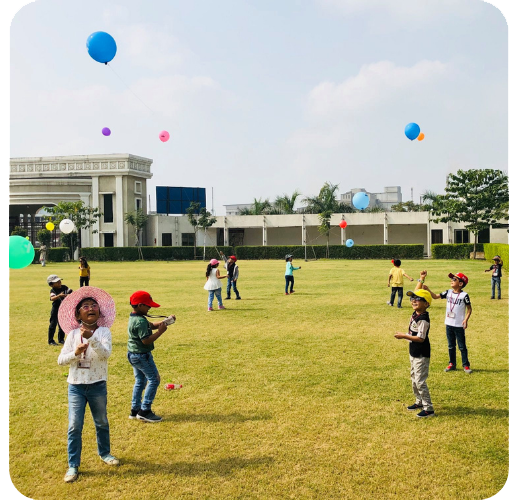 School is the place where one learns to read and write. It is the most crucial place for a student as it helps them to learn new things. The teachers at SDJIS are always helpful and teach important things in life especially, how to be good learners and listeners. SDJIS teaches its students to be consistent, punctual, obedient and humane. Students here are made better human beings in character, word and deed. A student learns to respect people and venerate his/her elders and at the same time learns to be grateful for all that he/she has and achieves, in the journey of life. The SDJIS teachers teach students to be knowledge oriented and not only exam oriented which in turn helps them to think out of the box, as the pedagogy shifts from rote method to a competency based method. SDJIS is a place that instills a sense of responsibility and a hardworking spirit. It is the school that endows students with the right values at an early age. SDJIS is a framework that builds the moral character and serves as a pathway that the students must follow to achieve their dreams. SDJIS prepares students for a successful future, having a democratic and inclusive spirit. It is rightly true to say that the spirit, or climate, of SDJIS is greater than the sum of its parts.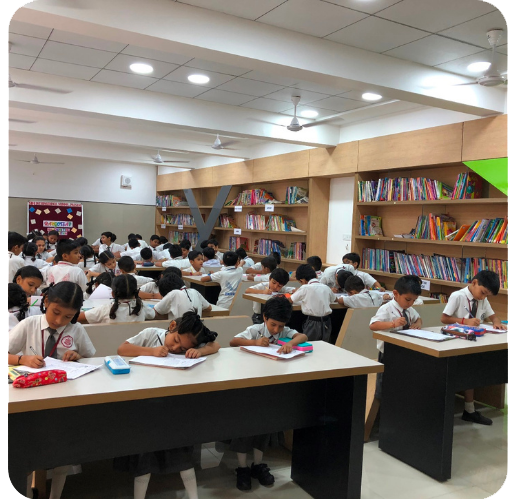 It is here that they learn to accept themselves, recognize their flaws and work on them to finally grow their wings of confidence and soar heights but, with their feet firmly rooted to the ground, being alert and well aware of the ground realities.
Student's life
The time that is spent in school and college for education is termed as 'Student life'. It is the time to sow seeds for enjoying it's fruits in the future. The main duty of a student is to acquire knowledge. The student life is the apt time to build one's character. It is in this period that a student should acquire the qualities of being truthful, honest and active. It is the first step towards achieving something big. Students are the hope and future of any country. Thus, students should develop some virtues like gratitude, joy, focus and obedience in them which will help them to grow as good human beings. To bring around this kind of holistic development and growth in every SDJ-ian, the Campus offers spacious classrooms, well- equipped laboratories, well stocked libraries, sports ground, swimming pool and canteen. It is here that they enjoy a home away from home and have wonderful memories to cherish all their lives, as SDJ-ians.
Specialist areas
Bright, Air-conditioned Classrooms
Library
Music Centre
Science Labs
Computer Labs
Art Centre
Purpose built rooms for Remedials lessons
Performing arts spaces
Event Hall
Concert Hall
Assembly Hall
Dance Studio
Outdoor Amphitheatre
Sporting facilities
Indoor Swimming pool
Basketball and Volleyball courts